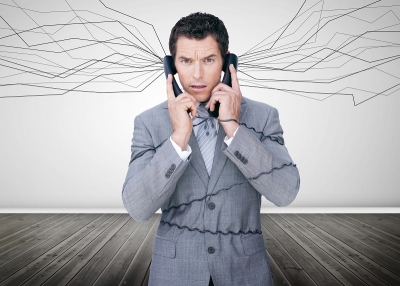 Modern day business requires convergence of voice and data cabling services to support various communication services like video conferencing, security applications like CCTV, VoIP, cable TV and many more. It is important to have an organized cabling system which supports clear labeling of wires to ensure more flexibility and better working conditions.
Planning is the key to ensure a high performance network infrastructure. The installation of voice and data cabling system is governed by a set of standards using Cat5e, Cat6, Coax or Fiber Optic. Structured Cabling System allows easy accessibility features which further facilitates regular maintenance and upgrades. Also, in case of any problem, it becomes easier to troubleshoot an organized cabling system thereby improving productivity. There are several companies which provide customized design and cost effective Voice and Data Cabling services.
Reports suggest that improper cabling can cause up to 80% of your communication failures. The cabling system also determines the available network bandwidth and capacity which translates into your business capabilities. In order to ensure that your technology is scalable with your business operations, you need to plan for future and stay ahead of your competitors. Always ensure that the cabling system can support your bandwidth requirements, any relocation, future growth and additions to the infrastructure.
Important Tips for Best Results!
Choose the best cabling system because it's a long term investment

Label the wires appropriately to facilitate further upgrades, maintenance or troubleshooting

A basic data cabinet allows an organized and easy to manage system

Horizontal and vertical cable management makes structure cabling system more manageable

Always make use of latest technology and trends

Ensure to comply with the standards set for structured cabling system

Test your cabling system thoroughly to make sure that it is suitable for your business needs

While planning the cable pathway, avoid noise interference which can be introduced by electrical wires, motors, lighting etc.
Making the best choice with the Cables
There are two basic choices before you when you are planning for a structured cabling system viz. copper or fiber. Both would support high quality data transmission, however your choice should be based on your business need, budget, bandwidth requirements and more. Customized networking solutions may also include a mixed cabling system involving a fiber backbone supported by a copper horizontal cable.
Copper cables which are most commonly used is less expensive when compared with fiber optic and it also offers myriad choices of connecting networking devices. Using light as a data carrier, fiber optic cabling system is generally preferred for applications which demand high bandwidth, low attenuation and which spans across long distances.
Every business organization must set up a well established and seamless communication platform to ensure optimum results in their daily business functioning. Also, one must ensure stable connectivity which can only be achieved with high quality voice and data cabling system. Your cabling infrastructure is the backbone which supports various important segments of your business like transmission of voice and data (including VoIP), security arrangements, Power over Ethernet (PoE) and various wireless access points.
It is always recommended to work with an experienced cabling professional who can help in planning your voice and data cabling infrastructure which best reflects your business needs, budget and future scalability options. Color coding, adherence to standards and cable grouping is extremely important for proper operations and future maintenance. Always remember that a good cabling infrastructure can propel your business to surpass every challenge and achieve every goal.