About Tricom Systems, Inc.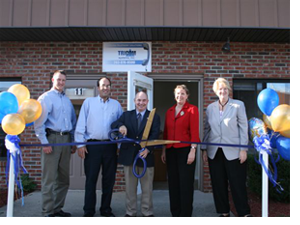 Since 1975 Tricom Systems, Inc. has been providing New England businesses with advanced technology for telephone systems and telecommunication solutions. Using leading industry products from Avaya™ and Nortel ™, we design and implement telephone systems that provide our customers with efficient and cost-saving advantages. We service all of Connecticut including New Haven, Hartford, Middlesex and Fairfield counties as well as Westchester County and White Plains in New York. We also service areas of Rhode Island and Southern Massachusetts.
Our number one priority is our clients. Dedicated to meeting your needs and your budget, we offer the highest quality products on the market and a commitment to quality customer service. Tricom provides cutting edge hardware to small, medium and large customers along with reliable communications solutions. With little or no downtime, we offer fast response and industry expertise for all of your telecommunications needs.
We offer our clients the best of products and manufacturers as an authorized dealer for Avaya™ and Nortel™. From management to our technicians, we guarantee satisfaction at every step in the process. We are responsible for making sure our clients' business can communicate with both the inside and outside world. Our certified technicians install all of our systems. Each and every system recommended goes through a thorough evaluation in order to ensure we deliver the best system to fit your needs and your budget.
The Tricom Systems, Inc Culture:
At Tricom, we believe in a "Do it Right the First Time" attitude. Every team member is taught this philosophy to ensure our customers continued growth and prosperity.