Avaya
Avaya Partner in Connecticut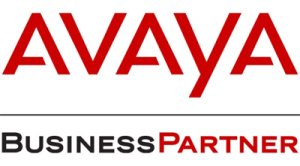 Tricom Systems is an Avaya partner providing a range of business telephony solutions. Avaya IP Office delivers full voice functionality with a comprehensive set of features. The IP Office system can be configured as a voice-only PBX, using traditional circuit-switched lines, or as an IP telephony server using high-speed ISDN/PRI dial-up access and/or direct leased line connectivity and/or SIP trunks.
Avaya IP Office 500
The Avaya IP Office 500 communication solution can scale up to 272 telephones and 8 T1/E1 trunks; the IP Office 412 supports up to 360 telephones and 4 T1/E1 trunks. It supports 8 expansion modules providing a combination of up to 272 analog, digital, and IP telephones, with capacity for 16 analog trunks or 8 digital trunks (192 T1/PRI channels or 240 E1 channels).
The Avaya IP Office system includes a robust set of tools for administration (Manager), call tracking (SMDR), system monitoring and diagnostics (System Status Application). The ability for users to manage their own calls is supplied through a simple GUI (Phone Manager). Phone Manager functionality can be enhanced through simple licensing and to support IP softphones.
When needed, add additional applications, including:
Synchronizing voice mail messages in an email inbox for easy message management
Scheduling conferences
Uploading documents for real-time viewing
Managing audio privileges for conference calls
Using agent reporting and wallboards for call center environments
The Auto Attendant application enables callers to route their calls to the relevant department/person without the need to speak to an operator/receptionist. Receptionists/operators can take advantage of the Soft Console GUI application to present a professional view of the business to all callers. TAPI (Telephone Applications Programming Interface) support enables IP Office to be linked to Microsoft Outlook and other popular desktop applications for screen pops and PC-based telephony management.
Investment protection is offered through handsets supported by several Avaya platforms, and provides a migration path that is forward and backwards compatible. IP Office supports IP and digital telephone operation, with large display desktop phones with sophisticated screen-driven feature access. Single button on/off control and menu driven displays are available for selected features for ease of use.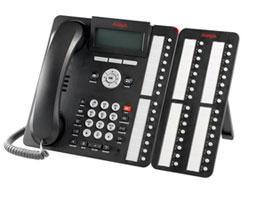 Benefits
Functions as a traditional phone system or an IP telephony server.
Supports both single locations and multi-site networks.
Includes both basic call center and voice messaging capabilities.
Scales up as business needs grow.
Protects current investments in communications.