Unified Communications as a Service (UCaaS)
Deploying a new phone system has never been easier with UCaaS.  A cloud based PBX system gives you an affordable, unitility based business communications system geared to meet the needs of modern business.
Why UCaaS?
No more capital costs – By moving to Unifed Communications as a Service companies can reduce or even eliminate the capital costsassociated with buying a new phone system.
Utility based pricing model – With a cloud PBX you can scale users and handsets based on your need.  UCaaS allows you to subscribe the the quantity and features you require and the flexibility to make changes to insure you are always in charges of your costs.
Connect from anywhere – Softphone applications allow you to carry your office line on your mobile device.  All you need is an Internet connecton.
Improve Security and System Availability
Data Center Driven Uptime and Reliability
UCaaS provides your business with many benefits, one of the biggest being reliability and availability thanks to highly redundant VoIP systems hosted in world class data centers.
Leverage redundancy that the average business can't afford in their internal business networks.
These high powered data centers include redundant Internet, Network, and System configurations to ensure that you complete and recieve every call, message, and video conference that drives your business!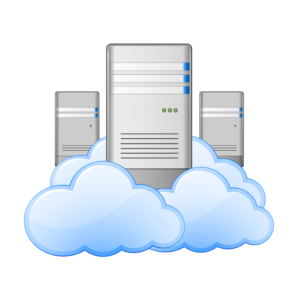 Want to learn more?
Schedule a call with one of our consultants and learn more about how UCaaS can help you business become more efficient and drive colloaboration and security.