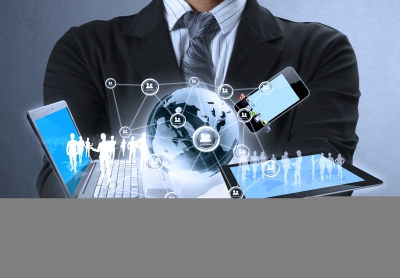 An effective maintenance plan for Business phone systems is important to ensure business continuity. Even a minor disruption to the phone systems can cause havoc to business operations and result in considerable losses. For large organizations which depend heavily on various communication channels like fax, voicemail, communication and web connectivity need a reliable business phone system for seamless and effective functioning.
Have you ever thought, what would happen if some day your phone system crashes or develops a fault? The thought itself is scary, isn't it? Even a short downtime would be extremely inconvenient and frustrating and may cause serious damage to your business. A reliable maintenance program ensures that your business phone system is always up and running, any identified fault is remediated, and use of latest technology updates to ensure a robust and reliable communication system.
Business phone system is the lifeline of any company and any glitch may cut you off from your suppliers, clients and data. The era of convergence brings in voice, data and video over a single network connection with advanced phone systems capable of handling complex job activities.
A typical maintenance program may include the following features based on the requirements of your business and budget.
Necessary software upgrades
Reliable point of contact for all escalations
Infrastructure changes
Faulty equipment repair and replacements
On-site and remote support for diagnosis and fault correction
Dedicated plans to minimize costs
Preventive maintenance checks
Importance of a Reliable Maintenance Plan
In order to keep your phone lines operating smoothly, it is imperative to have a reliable maintenance plan in place. You need to choose the right supplier who can provide you the best maintenance support and a complete peace of mind. In order to ensure system accuracy and guarantees an infallible phone system, you need a proper maintenance program and preventive checks.
Keep your phone equipment and business telephone systems in an excellent condition. Investing in a high quality communication network and business telephone system is important, however it is equally important to have a proper maintenance plan to ensure business continuity.
Early detection of faults can prevent major losses in business. Regular maintenance checks can ensure that minor defects don't transform into major issues.
Defective phone systems can dent your business reliability and productivity. Any downtime is a strict No for business continuity and must be avoided at any cost. There should be planned maintenance checks and necessary back up plans to tackle any outage.
A well planned maintenance program provides complete peace of mind for business owners and various stakeholders of the company.
Necessary software and technology upgrades are carried out which ensures a secure and reliable business phone system.
Scheduled backups ensure an easy and quick disaster recovery plan in case of an unexpected issue.
The risk of not having an efficient maintenance plan includes inflated labor expenses in case of emergency services, loss of competitive edge, cascading effects which can bring the entire business system to a standstill.
With the above points, it is quite clear as to why every business organization should have a reliable maintenance program. You need high quality support for your business telephone systems to ensure a secure, resilient and feature rich network.