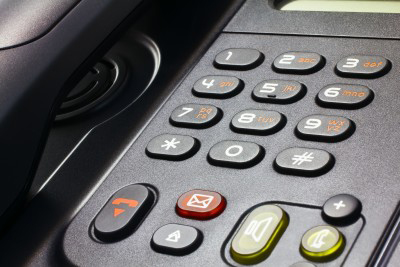 Business phone systems are increasingly becoming a part of a converged network which uses an Internet Protocol network to support voice, data, wireless, instant messaging, video conferencing and other critical communication applications. Compared to the effort and investment required to manage separate network, business phone system which allows remote access proves to be efficient and economical.
The business world appreciates flexibility in the working environment. A business phone system can use the power of cloud to unify all communication channels effortlessly. For business professionals who need to travel or do work from different locations, business phone systems powered by VoIP is of great help. With a model which facilitates remote access to your phone system, your employees can do work from home without any impact to critical business communication. When your employees are travelling, they can still connect to the company's phone network and hence there won't be a need to constantly check voice messages of your company's telephone inbox.
With its wide range of features and capabilities, one can customize them as per their need and thereby make the best use of remote access business phone systems. By providing a seamless access to the company's phone system, one can improve business productivity by allowing business as usual irrespective of the location. One doesn't need to implement a business phone system for each business location, rather make use of a single hosted network and provide access to all the locations. Not only does it simplify communication with vendors and customers but also reduced operating costs and ensure big savings.
When you search for a provider, you need to focus on two aspects viz. whether the network can accommodate the number of telephone systems needed for your business requirements and whether it can be easily scaled up to allow more users based on your business need. A hosted business phone system helps in disaster creovery which is an important part of risk mitigation efforts of any business organization. In case of any disruption, you can quickly switch to an emergency telephone hardware and get the hosted network up thereby causing minimal impact to your business.
It's easy to be overwhelmed with the technology currently available in market and the part is that one can choose according to their business requirements and budget. Location independence offers better flexibility and creates more business opportunities for everyone that includes customers, vendors and business organizations. A remote access system offers the best solution for employees who need to communicate while on the move. Different teams like the sales team, logistic support team and the project managers need constant access to the company network which is made possible with Business phone systems.